Features & Design
Operating system
Available with Windows 11.
Supreme performance
Gain the edge you need with updated Alienware Cryo-tech™ cooling technology that introduces newly engineered fans that contain over twice as many blades
*
 and are 37.5% thinner than the previous generation.
*
 Prioritized for performance, the dual fan design pulls in cool air from the top and bottom vents while pushing it out the left, right, and rear vents to ensure exceptional game play. For configurations that include NVIDIA
®
 GeForce RTX™ 3070 Ti or RTX™ 3080 Ti graphics, the exclusive Element 31 gallium-silicone thermal interface material allows you to game faster for longer periods of time by pulling heat away from the processor. These forces combine to send up to 170W
*
 max Thermal Design Power (TDP) to updated processors and NVIDIA
®
 graphics, all within a 15″ form factor.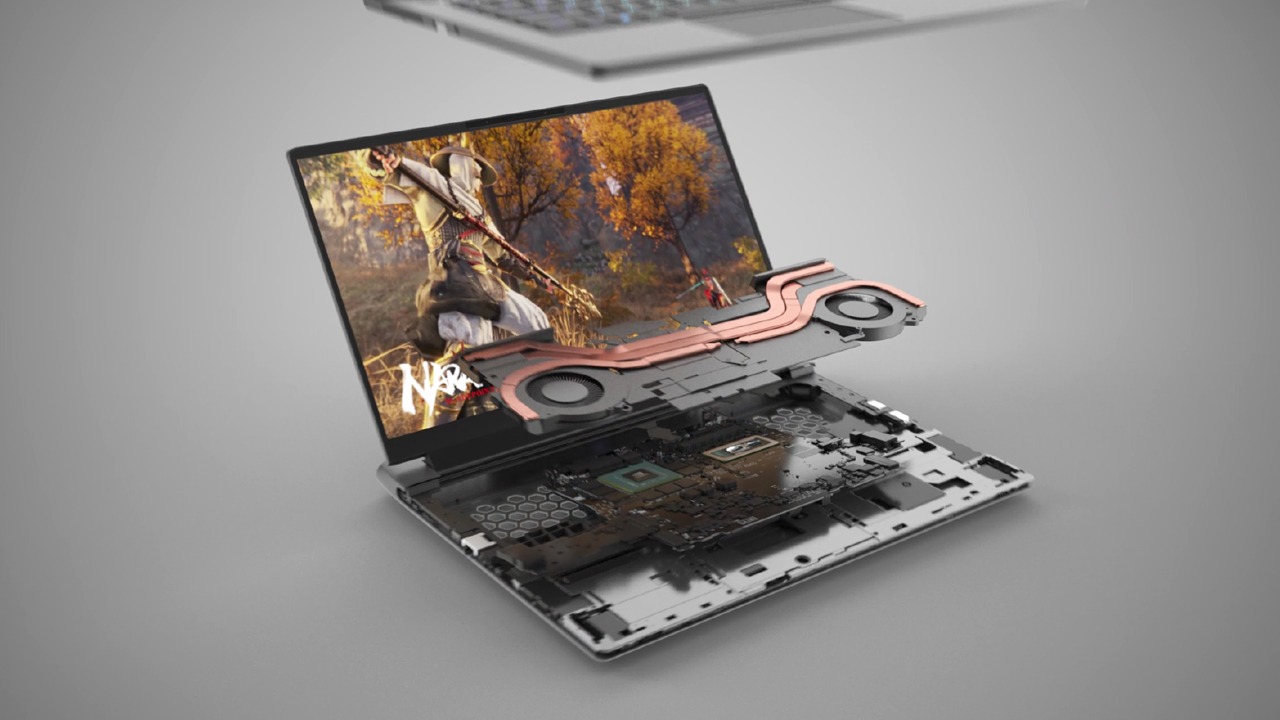 Realized beauty
Welcome to the most life-like environments the gaming world has ever seen. Experience smooth, fast, and stunning graphics as the developers intended with more contrast and vivid colors that go beyond the traditional high dynamic range (HDR) with Dolby Vision™
*
. Level up your experience with games, movies, and content that are enabled with Dolby Vision™
*
 and see what you've been missing. Find out more about advanced visual technologies that help you experience games as the developers imagined them below.

Ray Tracing
The "holy grail" of gaming graphics has finally achieved its true potential. Included in all configurations of the Alienware m15 R7, the NVIDIA® GeForce RTX™ 30 series graphics have been engineered with 2nd generation RT cores for maximum ray tracing performance, enabling you to experience textures, complex lighting, and the most realistic environments imaginable within the gaming world.
NVIDIA DLSS
The AI revolution has come to gaming with NVIDIA® Deep Learning Super Sampling (DLSS). It boosts frame rates without compromising image quality using the dedicated AI processing Tensor Cores on GeForce RTX™, resulting in improved performance and smart rendering during critical gaming moments on all Alienware m15 R7 configurations.
NVIDIA Max-Q
NVIDIA Max-Q is a suite of technologies for optimized power and performance. This includes technologies like Resizable Bar, which enables the CPU to access the entire GPU frame buffer at once, improving performance in games.
ComfortView Plus
Keep your vision sharp and relaxed with ComfortView Plus, an always on built-in low blue light screen that reduces blue light emissions while delivering excellent color without effecting performance or image quality, included in all configurations.
Advanced audio
Get deeper into the game through an added dimension of sound that puts you at the center with Dolby Atmos®. By placing every sound, voice and instrument in its own space, this scalable technology can improve reaction times while in-game as you experience exactly what the developers and artists envisioned.
Level up in and out of the game
Perform at your best with upgradeable memory and incredible connectivity with Killer™ technology so you can create, stream content, and game like never before.

Upgradable memory
Take your mega-tasking capabilities to the next level with Dual-Channel DDR5 4800 Mhz memory, delivering more memory bandwidth and double the max capacity than previous generations. We've also doubled the max capacity from 32GB to 64GB on configurations with NVIDIA® GeForce RTX™ 3060 or greater.
DoubleShot Pro Technology
Lead the charge with Killer™ DoubleShot™ Pro technology enabled by Killer™ E3100 Ethernet that prioritizes traffic by putting it on the most reliable link for maximum speed. Available when you select NVIDIA® GeForce RTX™ 3060 graphics or higher.
Wi-Fi 6E Technology
Add faster speeds and lower latency to your inventory and experience a new era of connectivity with the latest Wi-Fi 6E technology when you select the Killer Wi-Fi 6 (6E Pre-certified) AX1675 option.
Thunderbolt 4
Small but powerful, the optional Thunderbolt 4
*
 port allows you to simultaneously power your devices and move data at lightning-fast speed while providing versatility connectivity all through one port.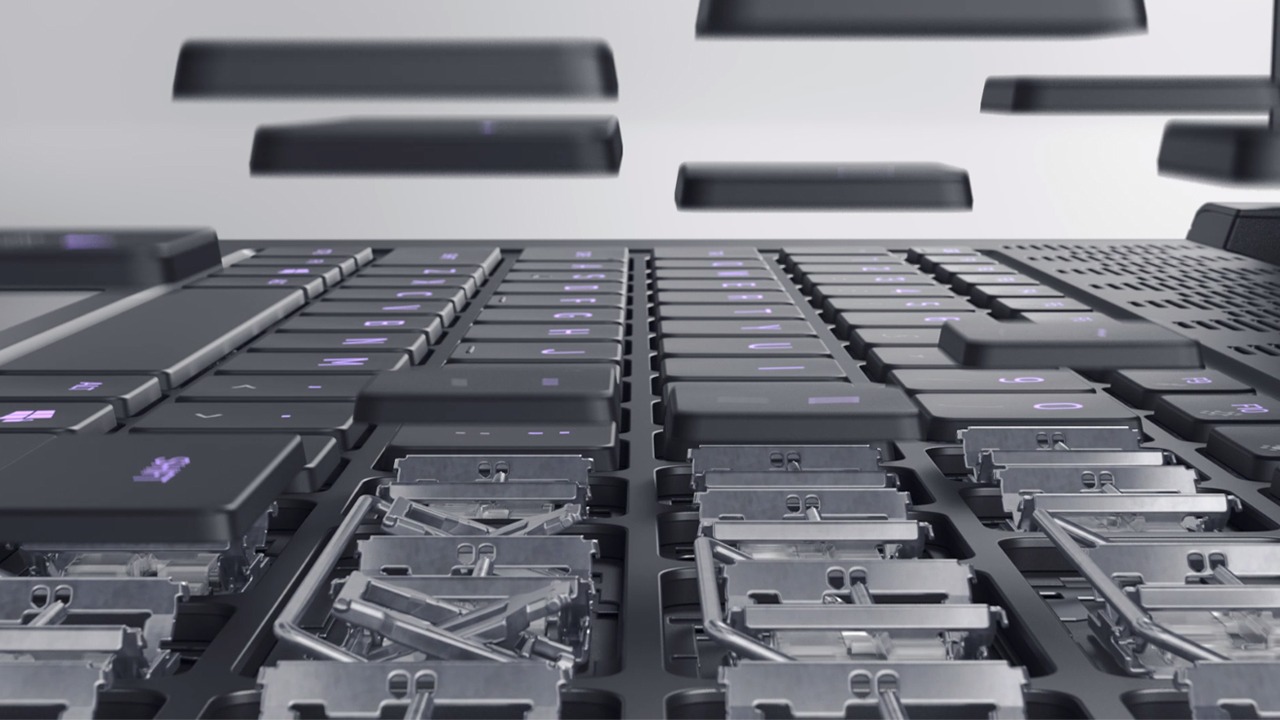 Immersive keyboard
The optional, low-profile mechanical keyboard
*
 delivers 1.8mm key-travel and a tactile, audible experience unlike any other. Codeveloped with CherryMX, this keyboard also provides per-key AlienFX lighting and a smooth, wobble-free feeling when gaming. Plus, thanks to German engineered stainless-steel switches, gold-plated electrical contact enclosures and a 15 million keystroke lifecycle, you can type at your leisure with an assurance against failure.

Legendary design
The Legend industrial design innovates the elements of Alienware's roots with performance optimization and iconic design. Hexagonal-shaped vents boost intake efficiency and maximize air movement to maintain performance while the rear stadium AlienFX lighting allow you to customize the colors to match your style.

Tailored experiences
Create performance profiles designated for power, thermal management, sound, lighting, macros, and more in Alienware Command Center for the best gaming experience possible. The latest version includes easy-to-customize AlienFX settings, intuitive overclocking options, and unique power management modes based on your personal preferences. Modes include Full Speed, Performance, Balanced, Battery Saver, and Quiet.

Their latest. Our greatest.
Together, Windows 11 and Dell PCs create a best-in-class experience.
An inspiring new look and feel makes for a calmer desktop. Snap assistant helps focus your workflow while desktops allow you to organize your open windows.
Call, chat, and make plans come to life with Teams on Windows 11* right from your PC regardless of what computer or phone or tablet they are on.*

Ports & slots
1. Type-A USB 3.2 Gen 1 5Gbps Port
2. Type-A USB 3.2 Gen 1 5Gbps Port with Powershare
3. Type-C Port (Includes USB 3.2 Gen 2, Display Port 1.4, and Power Delivery (5V/3A) capabilities –Thunderbolt™ 4 & USB4® available on configurations with NVIDIA® GeForce RTX™ 3060 graphics and above)
4. Type-A USB 3.2 Gen 1 Port
5. HDMI 2.1 with HDCP 2.3 support
6. Power/DC-in
7. RJ-45 Realtek RTL8111H-CG 1Gbps Ethernet Port (RJ-45 Killer E3100 2.5Gbps Ethernet Port available on configurations with NVIDIA® GeForce RTX™ 3060 graphics and above)
8. Global headset jack

Dimensions & weight
1. Height: 0.94 in. (23.95 mm.)
2. Width: 14.02 in. (356.20 mm.)
3. Depth: 10.73 in. (272.50 mm.)
Lowest weight: 5.34 lbs. (2.42 kgs.)
Maximum weight: 5.93 lbs. (2.69 kgs.)
*

Stay Unstoppable in the Game.
Premium Support has you covered day and night to help with new game installation, troubleshooting, and more. It's one more weapon in your arsenal. Get one year of Premium Support included when you purchase an Alienware laptop.
Upgrade to Premium Support Plus for ultimate support to keep you battle-ready*. Repairs are covered! That includes drops, spills, or electrical surges*. Whether you want game installation assistance, help optimizing your system settings, or need assistance with driver updates, we're here for you 24×7*.
Accidental Damage Service. No matter how careful you are, accidents happen. Accidental Damage Service* provides enhanced coverage that will repair your gaming PC after an accident to help handle life's mishaps easily and at an exceptional value.