Features & Design
Operating System – Google Chrome OS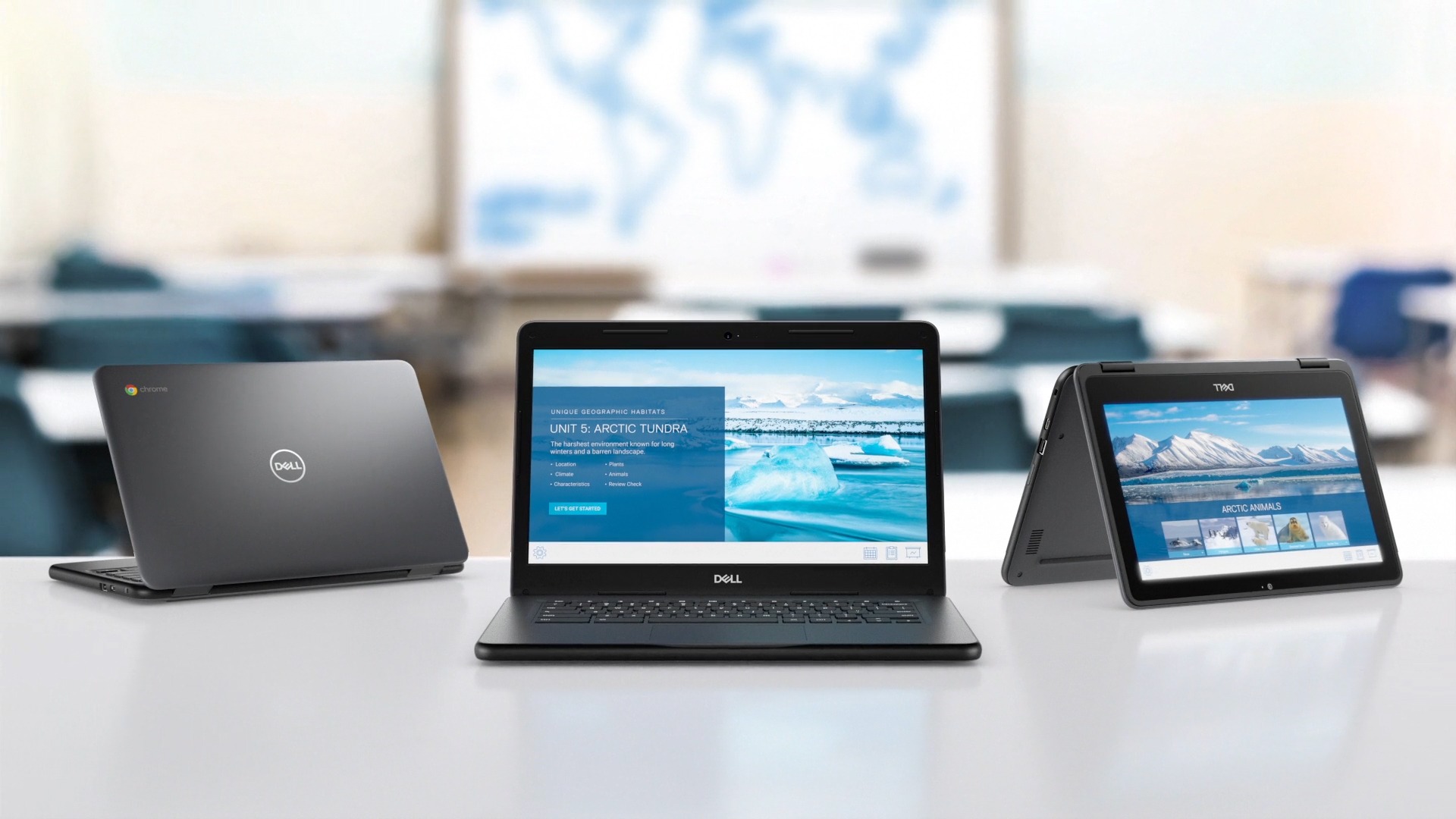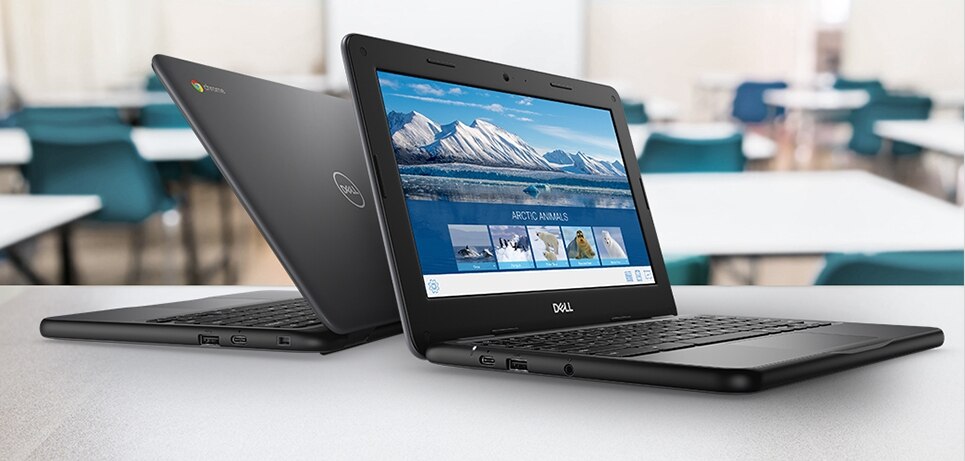 Designed to last beyond the bell
The Chromebook 3000 Series is rigorously tested to endure the school day and beyond. Students can learn uninterrupted with tamper- and spill-resistant keyboards and a long battery life.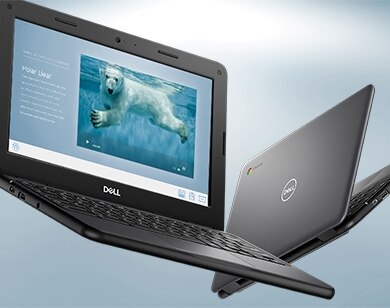 Endures the toughest school days
Highly durable:
 Rigorously tested beyond MIL-STD standards, the Chromebook 3100 keeps up with the entire school day and then some. It's tested to survive 5,000 free fall micro-drops and 30-inch drops onto steel
*
, while rubberized edges minimize impacts from drops and bumps.
Kid-proof keyboard: Students can learn, discover and share without worry thanks to the spill- and tamper-resistant keyboard that withstands up to 12 ounces of liquid.* Plus, its top mounted design ensures the entire palm rest doesn't need to be replaced in case of damage to the keyboard.
Ports stay protected: Ports are covered and secured with reinforced brackets, and they're tested to ensure students can connect and disconnect as many times as they need.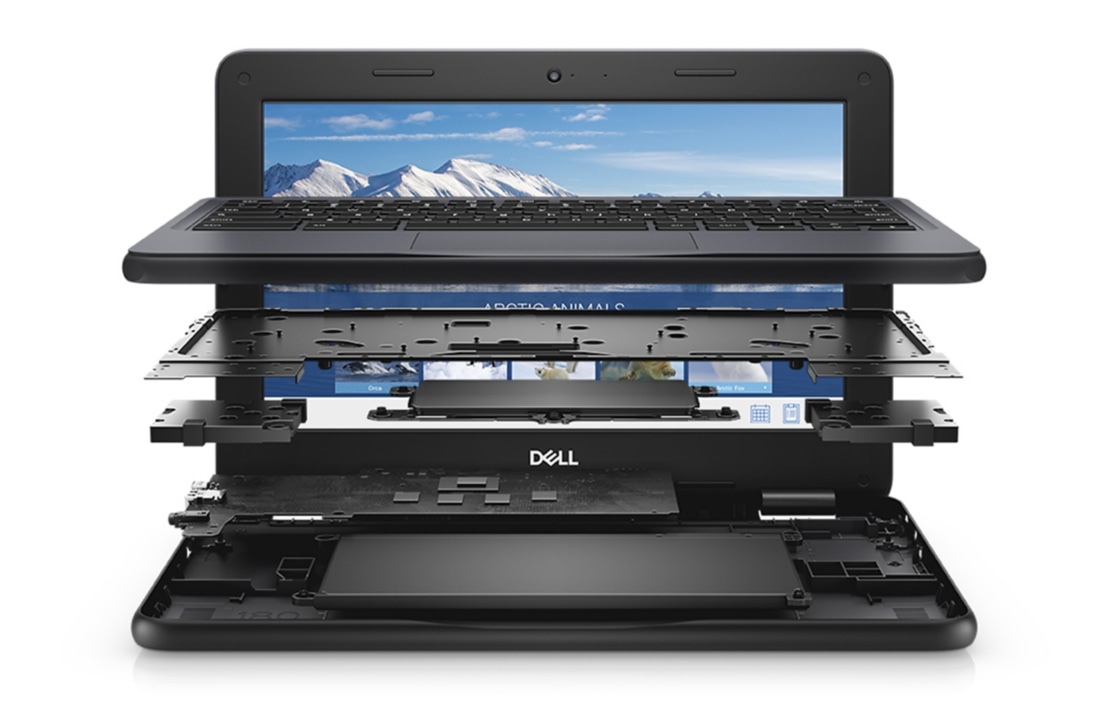 Learning empowered
Good past the last bell:
 With long battery life
*
, this trusty Chromebook gets kids through even the longest school days. The USB Type-C™ port supports fast power and data transfers to keep students connected in any setting.
Powerful performance: The Intel® Dual Core™ Celeron® processor provides robust performance and power. And because it boots in less than 10 seconds, students are ready to learn at a moment's notice.
New! Optional LTE WWAN* (CAT 9): For learners in areas that either have unreliable internet access or no access at all, LTE WWAN (CAT 9) helps to ensure that all students have an equal opportunity to develop digital literacy, as well as the future skills needed for the workforce. AT&T, Sprint, and Verizon are supported in the United States, and there is a No Carrier option for all other global regions, allowing for carrier of choice.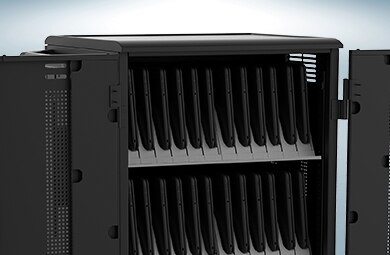 One cart to charge them all
The Dell Compact Charging Cart comes with a space saving design, making it easy to charge and store up to 36 systems at once.
Our job is to make yours easier
Google gives you more: Add the optional Chromebook G Suite for Education for a wealth of Google apps for students and teachers, including Classroom. This core feature keeps students organized and in touch and allows teachers to create, distribute and grade assignments simply and in one place.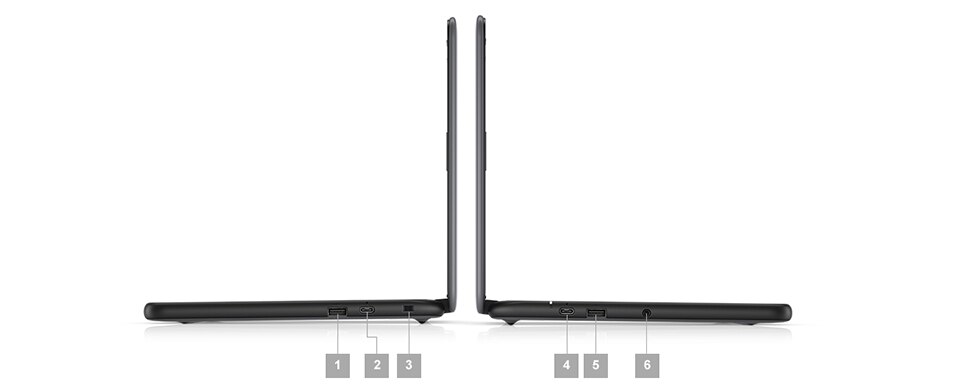 Ports & Slots
1. USB 3.1 Gen 1 | 2. USB Type-C™ | 3. Wedge Lock Slot | 4. USB Type-C™ (optional – based on configuration) | 5. USB 3.1 Gen 1 (optional – based on configuration) | 6. Headset/Mic Combo Jack
Dimensions & Weight
1. Height: 20.8 mm (0.82″) | 2. Width: 303.9 mm (11.96″) | 3. Depth: 207.9 mm (8.19″) | Starting Weight: 1.29 kg (2.85 lb)
*