Customize
Processor
12th Generation Intel® Processors
12th Generation Intel® Core™ i5-12400T (6 Cores/18MB/12T/1.8GHz to 4.2GHz/35W)
– $169.26
12th Generation Intel® Core™ i5-12500T (6 Cores/18MB/12T/2.0GHz to 4.4GHz/35W)
– $182.28
12th Generation Intel® Core™ i5-12600T (6 Cores/18MB/12T/2.1GHz to 4.6GHz/35W)
– $156.24
12th Generation Intel® Core™ i7-12700T (12 Cores/25MB/20T/1.4GHz to 4.7GHz/35W)
Selected
Operating System
(Dell Technologies recommends Windows 11 Pro for business)
Windows 10 Pro (Windows 11 Pro license included), English, French, Spanish
$0.00
Windows 11 Pro, English, French, Spanish
Selected
Ubuntu® Linux® 20.04 LTS
– $71.61
Memory
3200mhz
16 GB, 1 x 16 GB, DDR4
+ $99.60
16 GB, 2 x 8 GB, DDR4
+ $99.60
32 GB, 2 x 16 GB, DDR4
+ $300.76
4 GB, 1 x 4 GB, DDR4, 3200 MHz
– $48.83
64GB 2x32GB DDR4 non ECC memory
+ $712.84
8 GB, 1 x 8 GB, DDR4
Selected
Hard Drive
Class 35 PCIE SSD
M.2 2230 256GB PCIe NVMe Class 35 Opal 2.0 Self Encrypting Solid State Drive
+ $19.53
M.2 2230 256GB PCIe NVMe Class 35 Solid State Drive
Selected
M.2 2230 512GB PCIe NVMe Class 35 Solid State Drive
+ $84.63
Class 40 PCIE SSD
512 GB, M.2, PCIe NVMe, SSD, Class 40
+ $104.16
M.2 2280 512GB PCIe NVMe Class 40 Opal 2.0 Self Encrypting Solid State Drive
+ $123.69
1 TB, M.2, PCIe NVMe, SSD, Class 40
+ $273.42
M.2 2280 1TB PCIe NVMe Class 40 Opal 2.0 Self Encrypting Solid State Drive
+ $292.95
OTHER
2.5 inch 500GB 7200 RPM Opal 2.0 Self Encrypting Hard Disk Drive, 128 MB cache
+ $3.26
Others
M.2 512GB PCIe NVMe Class 40 SED Solid State Drive
+ $126.95
M.2 1TB PCIe NVMe Class 40 SED Solid State Drive
+ $305.97
Additional Hard Drive
No Additional Storage
No Additional Hard Drive
Selected
2.5″ SATA HDD
Additional 2.5 inch 500GB 7200 RPM Hard Disk Drive
+ $58.59
Additional 2.5 inch 1TB 5400 RPM Hard Disk Drive
+ $71.61
Additional 2.5 inch 1TB 7200 RPM Hard Disk Drive
+ $71.61
Additional 2.5 inch 2TB 5400 RPM Hard Disk Drive
+ $117.18
Wireless
No Wireless LAN Card (no WiFi enablement)
Selected
Intel Wi-Fi-6E 2×2 AX211 Bluetooth 5.2 Wireless Card with External Antenna
+ $65.10
Intel Wi-Fi-6E 2×2 AX211 Bluetooth 5.2 Wireless Card with Internal Antenna
+ $32.55
Realtek WiFi-5 2×2 8822CE Bluetooth 5.0 Wireless Card with Internal Antenna
+ $32.55
Realtek WiFi-5 2×2 8822CE Bluetooth 5.0 Wireless Card with External Antenna
+ $65.10
Realtek WiFi-5 1×1 8821CE Bluetooth 5.0 Wireless Card with Internal Antenna
+ $32.55
Realtek WiFi-5 1×1 8821CE Bluetooth 5.0 Wireless Card with External Antenna
+ $65.10
Serial Port Adapter
No PCIe add-in-card
Selected
Optional VGA Video Port
+ $13.02
Optional Serial Port
+ $13.02
Optional PS2 Port and Serial Port
+ $13.02
Optional Type-C Module, Micro/CFF
+ $13.02
Optional DisplayPort
+ $20.18
Optional HDMI 2.0b Video Port
+ $13.02
Keyboard
Dell Pro Wireless Keyboard and Mouse – KM5221W – English – Black
Selected
Dell KB522 Business Multimedia Keyboard (US)
– $15.62
Dell KB813 Smart Card Keyboard (US)
$0.00
No Keyboard Selected
– $39.05
Dell KB216 Wired Keyboard English, US
– $34.49
Mouse
Mouse included with Keyboard
Back Cover
No Cable Cover
ENERGY STAR
ENERGY STAR Qualified
Selected
Not ENERGY STAR Qualified
$0.00
Power Cord
Power Cord (US) for 180W Adapter
Selected
System Monitoring Options
System Monitoring not selected in this configuration
$0.00
Dell Watchdog Timer
Selected
Bios for TPM
Trusted Platform Module (Discrete TPM Enabled)
Shipping Material
Shipping Material
Selected
Shipping Material for Multiples of 8 systems
$0.00
Label
Regulatory Label for OptiPlex 5000 Micro 130W
Transportation from ODM to region
Ocean shipment, longer leadtime
$0.00
Standard shipment
Selected
Speakers
No Internal Speaker
$0.00
Internal Speaker
Selected
Power Supply
90 Watt A/C Adapter
$0.00
130 Watt A/C Adapter
Selected
GSA Purchase Order
OS-Windows Media Not Included
Selected
EPEAT 2018
Not EPEAT Registered
$0.00
EPEAT 2018 Registered (Silver)
Selected
EPEAT 2018 Registered (Gold)
$0.00
Systems Management
In-Band Systems Management
– $9.76
Intel vPro® Essentials
Selected
Warranty and Services
Warranty
Basic Onsite Service 36 Months, 36 Month(s)
Dell Services:Extended Service
ProSupport Plus and 4-hour Onsite Service (7×24), 37 Month(s)
+ $247.97
ProSupport Plus and Next Business Day Onsite Service, 37 Month(s)
+ $112.81
ProSupport and 4-hour Onsite Service (7×24), 37 Month(s)
+ $192.41
ProSupport and Next Business Day Onsite Service, 37 Month(s)
+ $73.14
Basic Onsite Service, 37 Month(s)
Selected
No Warranty Upgrade, 37 Month(s)
– $6.37
Dell Services:Accidental Damage Services
Accidental Damage Service, 37 Month(s)
+ $35.13
Features
Operating System
Available with Windows 11 or Windows 10.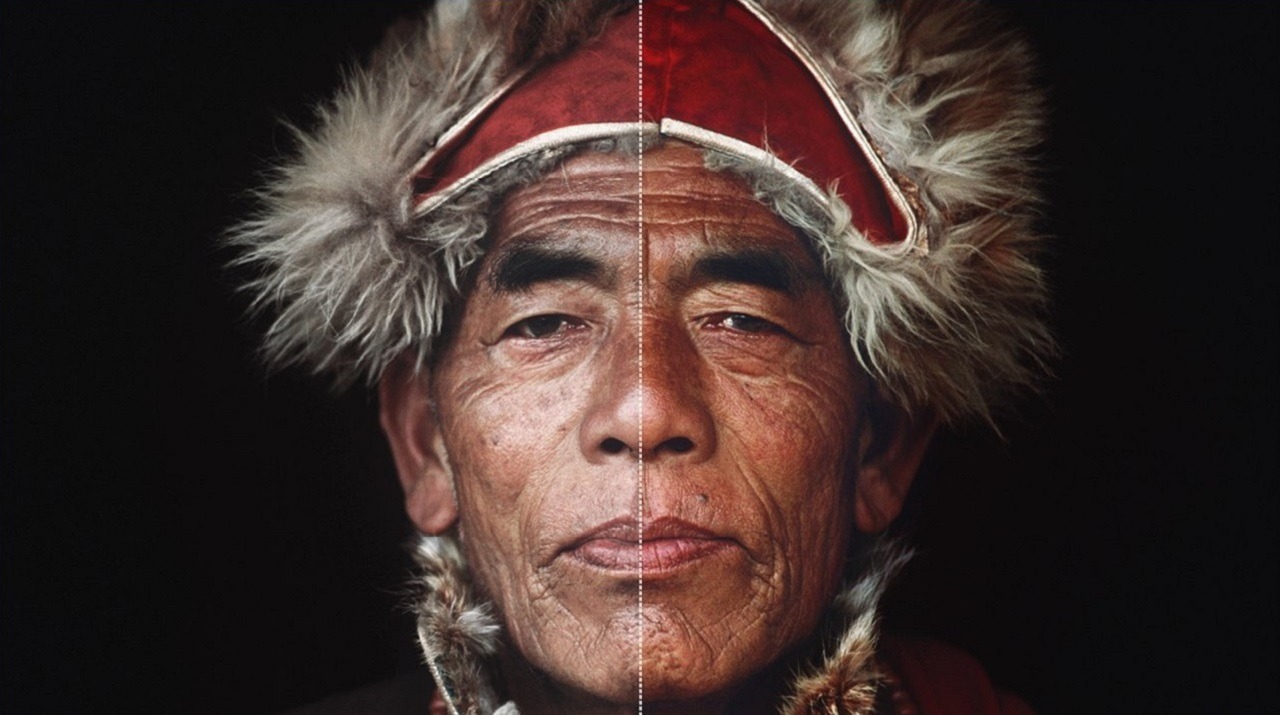 Technology that revolves around you
Meet the new, sustainably built OptiPlex family that provides personalized performance through Artificial Intelligence and up to the latest Intel® Core™ i7 processors.

Designed around you
The right look:
Modern mounting options designed to blend into any workspace.
Sustainably built:Post-consumer recyclables (PCR) and ocean-bound plastics (OBP) are used in the chassis and fan components, respectively.
Simple maintenance:Easy tool-less access to chassis without removing the front bezel.

Built to work as hard as you
Strength for your work day:
Built with up to 12th Gen Intel
®
 Core
™
 i7 processors featuring new Hybrid Core technology, the OptiPlex 5000 Micro balances workloads between cores, making multi-tasking effortless.
Ultra-secure:OptiPlex is built secure with features including TPM 2.0, standard security lock slot, padlock loop, intrusion switch, SED hard drive and lockable mounting accessories.
High-speed connectivity:New WIFI 6E support provides greater network flexibility, faster transfers and reliable connections for secure collaboration.

Achieve more every day
Increased productivity:
Keep your work day moving with DDR4 MHz memory enabling faster movement between applications.
Broaden your horizons:Intel® Gen 12 integrated graphics offers support for up to 4 independent displays.
See things your way:Select the monitor that fits you best with an extensive line-up from the leading monitor brand worldwide.

Dell Optimizer
Personalized performance with the world's most intelligent PCs*:
Our built-in Artificial Intelligence automatically improves critical areas of your PC in the background, enhancing application performance with adaptive technology from ExpressResponse
*
.
ExpressConnect:Optimizes conference calls and connectivity so you can work better from anywhere.
Collaborate like you're there:Intelligent Audio optimizes your sound quality and reduces background noises with automated tuning and neural noise-cancellation, so you can hear and be heard.
Simplified manageability:Optimize your fleet of systems to perform its best with manageability features and productivity gains straight from the Dell Optimizer interface.
Unified Workspace
Back your IT investment with Dell Technologies Unified Workspace for the most comprehensive solution to deploy, secure, manage and support virtually all devices from the cloud. This revolutionary solution is designed with intelligence and automation providing visibility across the entire endpoint environment. This complete solution from Dell Technologies helps customers save time, improve user experience, optimize resources and strengthen security.

Deploy:
Our modern deployment solution, ProDeploy in the Unified Workspace allows you to revolutionize the way deployment gets done. By spending just one hour for set up, IT can then hand deployment to Dell and have preconfigured systems shipped directly to the end users wherever they are.
Secure:Dell Endpoint Security for the Unified Workspace helps manage growing cyber risks while embracing workforce transformation. With Dell SafeGuard and Response powered by Secureworks, gain actionable insight to help quickly and efficiently prevent, detect and respond to cyber attacks keeping your environment free from harm.
Manage:We integrated our hardware management solution Dell Client Command Suite with VMware Workspace ONE, allowing you to take advantage of unified endpoint management (UEM) and manage the firmware, operating system and applications for all devices from the Workspace ONE console. UEM simplifies the management of the entire environment saving IT time from having to work between separate consoles for PCs and phones.
Support:ProSupport Plus continues to be the only predictive and proactive support in the market. When compared to key competitors, ProSupport Plus with SupportAssist reduced time to resolve a failed hard drive with up to 11x faster time to resolution*.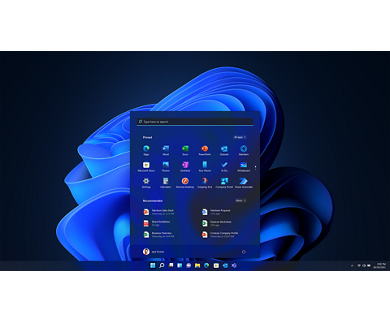 Windows 11 Pro – designed for hybrid work.
The most productive and secure version of Windows yet—but simple for IT.
Learn More

Ports & Slots
1. Power Button
2. Storage LED light
3. Universal Audio Jack
4. USB 3.2 Gen1 port with PowerShare
5. USB-C 3.2 Gen 2 port
6. Optional SMA external antenna
7. Optional HDMI 2.0b/ DisplayPort 1.4a (HBR3)/ VGA / PS2 / Serial / USB Type-C with DisplayPort Alt mode
8. (4) USB 3.2 Gen 1 ports (one port includes Smart Power On)
9. Padlock Loop
10. RJ-45 port
11. (2) DisplayPort 1.4 ports
12. Power adapter port

Dimensions & Weight
1. Width: 1.42″ (36 mm)
2. Depth: 7.0″ (178 mm)
3. Height: 7.17″ (182 mm)
Volume: 1.2 L
Starting Weight: 0.94 kg (2.06 lbs)
*