Features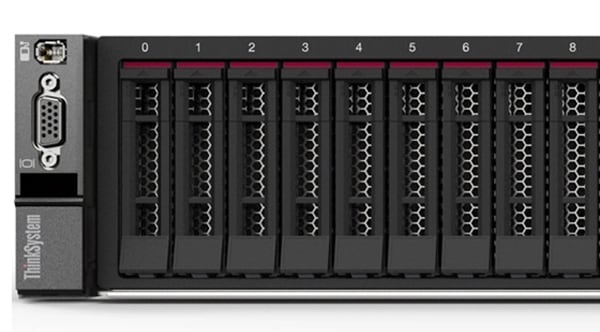 The Lenovo ThinkSystem SR850 V2 effortlessly dispatches standard workloads such as general business applications and server consolidation, but also accommodates high growth areas of your organization. Keep up with the rapid pace of your IT expansion with the rapid response capabilities of the latest in Lenovo's 2U/4S server offerings featuring 3rd Generation Intel® Xeon® Scalable Processors.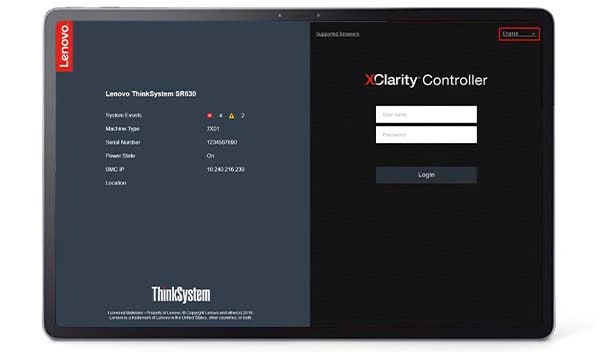 Intelligently agile design
Designing a system that scales seamlessly is no small feat, but the SR850 V2 features multiple design characteristics that enable expansion for the CPU, memory footprint, storage, and networking capabilities to address growing workload areas.
With XClarity integration, management is simple and standardized, reducing provisioning time up to 95% from manual operations. ThinkShield protects your business with each offering, from development through disposal.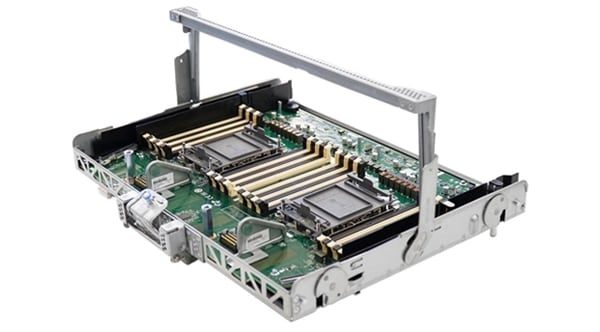 Enable next-gen workloads
Support for up to 24 NVMe drives, 12 TB of fast DDR4 3200MHz memory, and Intel® Optane™ Persistent Memory 200 Series arm your organization with technologies that create exceptional performance and value needed for enterprise-class workloads.
These are a few of the incorporated technologies that create the exceptional performance, scalability, and value needed for enterprise-class workloads. Both today and tomorrow's capabilities are reinforced by the lauded system reliability and ease of maintenance that the ThinkSystem brand is recognized for.
Tech Specs
Form Factor
2U
Processors
Two or four 3rd-generation Intel® Xeon® Processor Scalable family CPUs, up to 250W; Mesh topology with 6x UPI links
Memory
Up to 12TB of TruDDR4 memory in 48x slots; Memory speeds up to 3200MHz at 2 DIMMs per channel; Supports Intel® Optane™ Persistent Memory 200 Series
Expansion
Up to 7x PCIe 3.0 expansion slots
Front: VGA, 1x USB 3.1, 1x USB 2.0
Rear: 2x USB 3.1, Serial port, VGA port, 1GbE dedicated management port
Internal Storage
Up to 24x 2.5-inch drives; Supports up to 24x NVMe drives (16x with 1:1 connection); 2x 7mm drives for boot
Network Interface
Dedicated OCP 3.0 slot supporting 1GbE, 10GbE or 25GbE
Power
2x Platinum or Titanium hot-swap power supplies; N+N redundancy supported
High Availability
TPM 2.0; PFA; hot-swap/redundant drives and power supplies; redundant fans; internal light path diagnostic LEDs; front-access diagnostics via dedicated USB port; optional diagnostic LCD panel
RAID Support
Onboard SATA with SW RAID; Support for ThinkSystem PCIe RAID/HBA cards
Management
Lenovo XClarity Controller; Redfish support
OS Support
Microsoft, Red Hat, SUSE, VMware. Visit lenovopress.com/osig for more information.
Limited Warranty
1-year and 3-year customer replaceable unit and onsite service, next business day 9×5; optional service upgrades